Dear readers,
I just found out that sweet Vanessa from V & Co is in a family crisis. You can learn all the details
here
. So if you want to help,
head over to her store.
She has lovely patterns like this adorable play food cake and some fabric bundles for sale. Time to shop.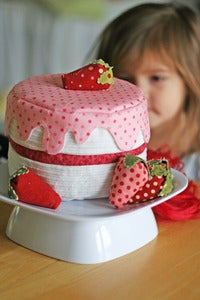 strawberry shortcake with detachable frosting